Pleasure, Experience & Camping
"Discover Switzerland: Unforgettable camping experiences with pleasure factor".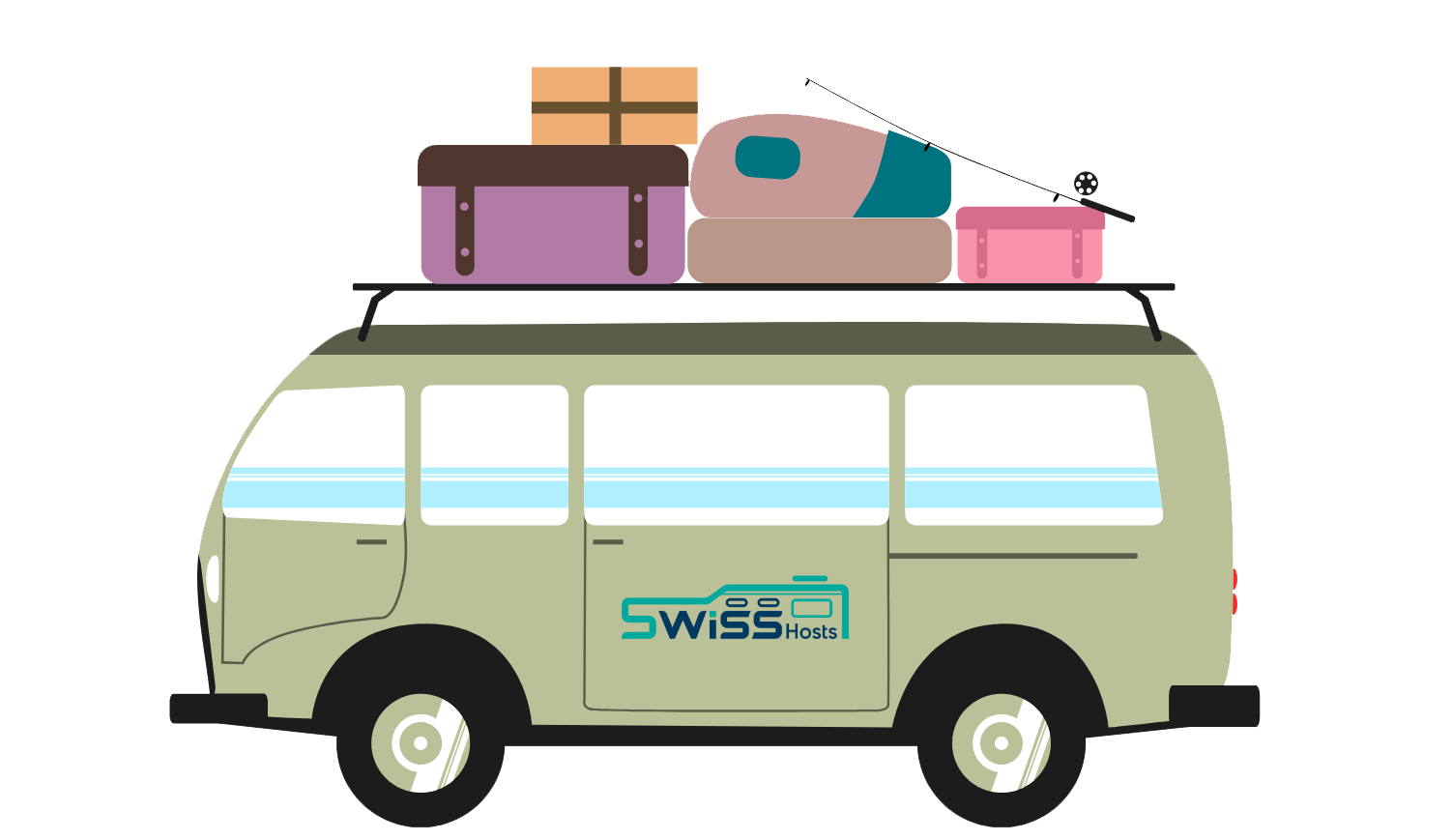 Unique camping experiences: Discover more than 200 campsites with our membership
Escape the mass tourism and discover the beauty of Switzerland on one of the many RV parks. Our membership provides access to over 70 hosts across the country where you can stay for free for 24 hours and enjoy the outdoors. Spend a day at wineries, farms, breweries, cheesemakers and regional restaurants sampling local specialties. Support our hosts and experience a relaxing time out.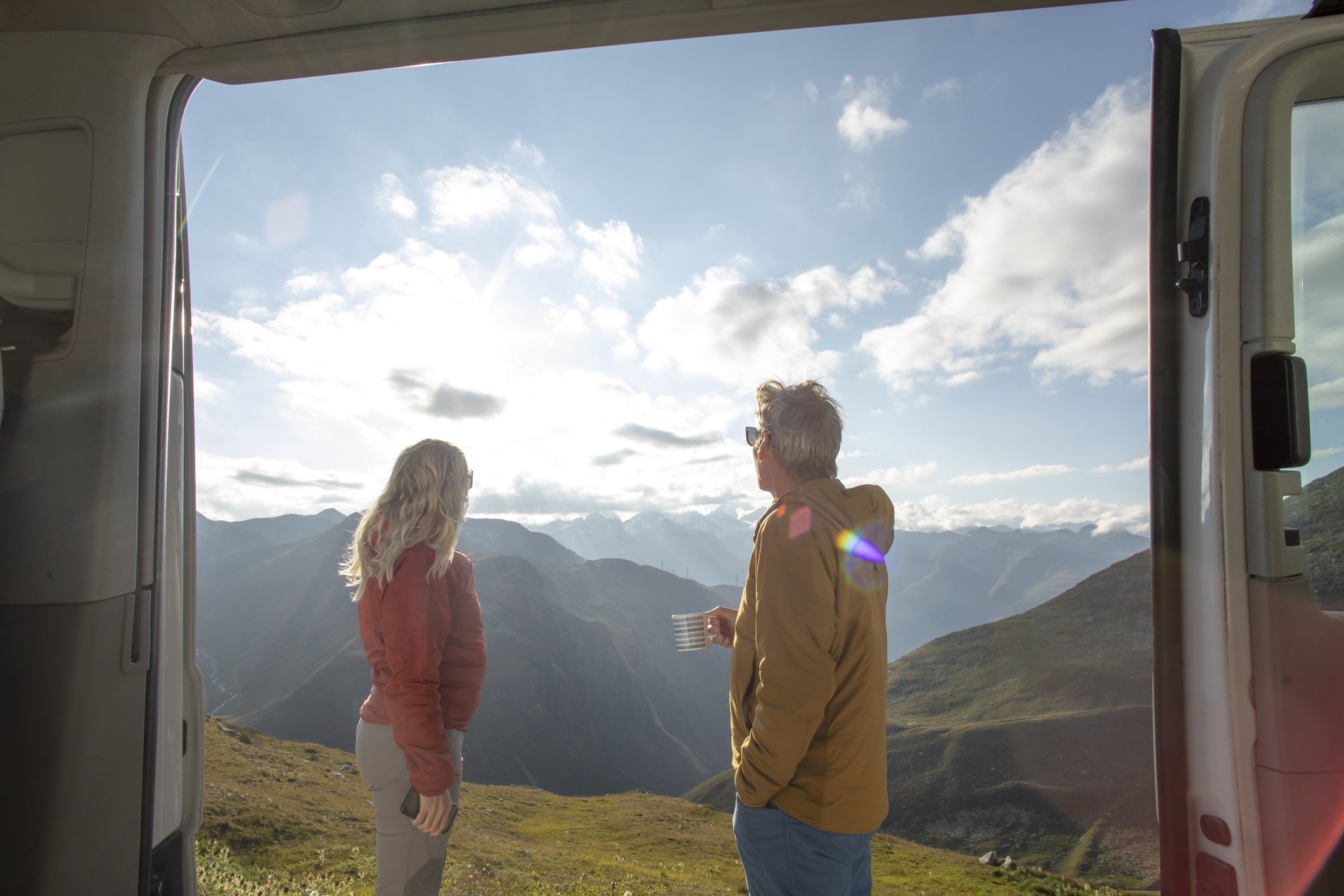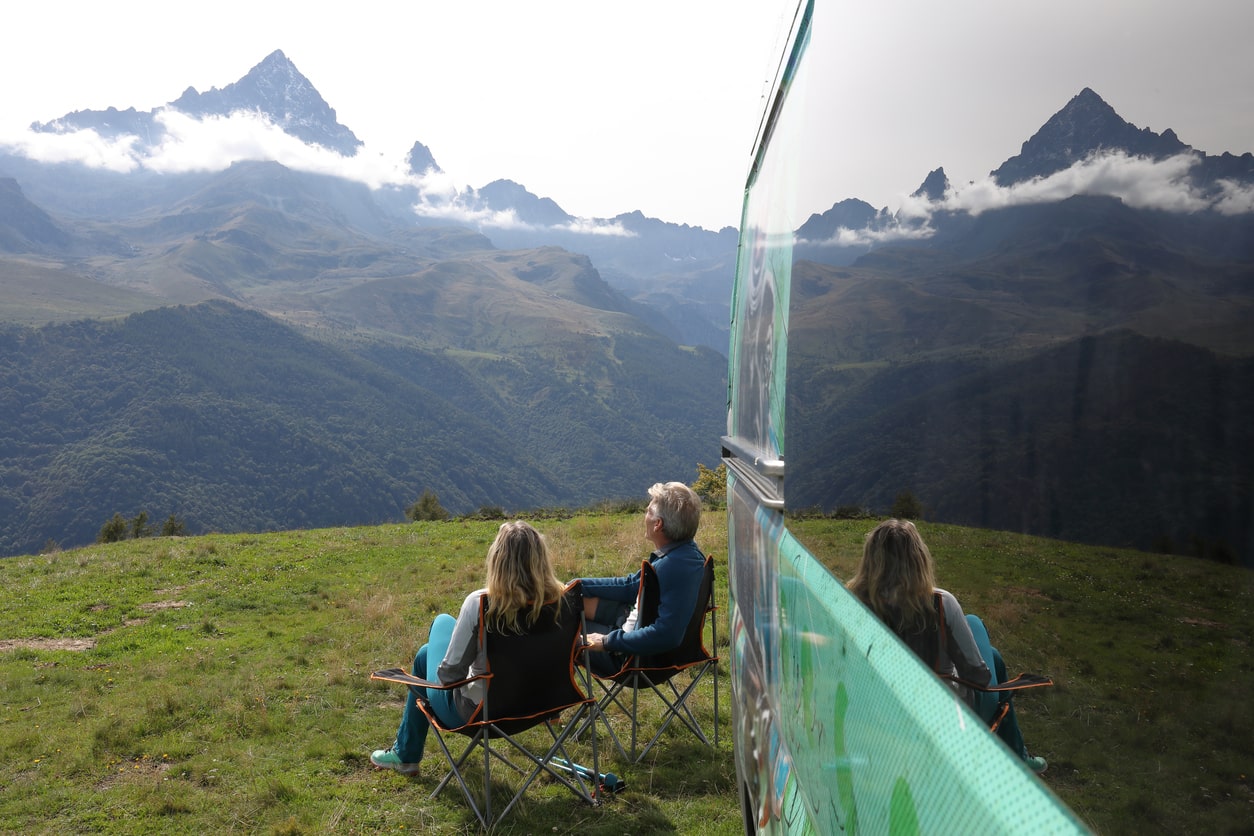 SWISS Hosts – was ist das?
"Discover the beauty of Switzerland in a unique way – with SWISS Hosts, the network of like-minded people offering free pitches in idyllic locations throughout the country. Campers looking for exclusive glimpses of country life and regional specialties will find what they're looking for with our Hosts. Experience conscious travel and support sustainable tourism initiatives on your way to unforgettable experiences and relaxation." "Hospitality for a night".
The pitches are suitable for: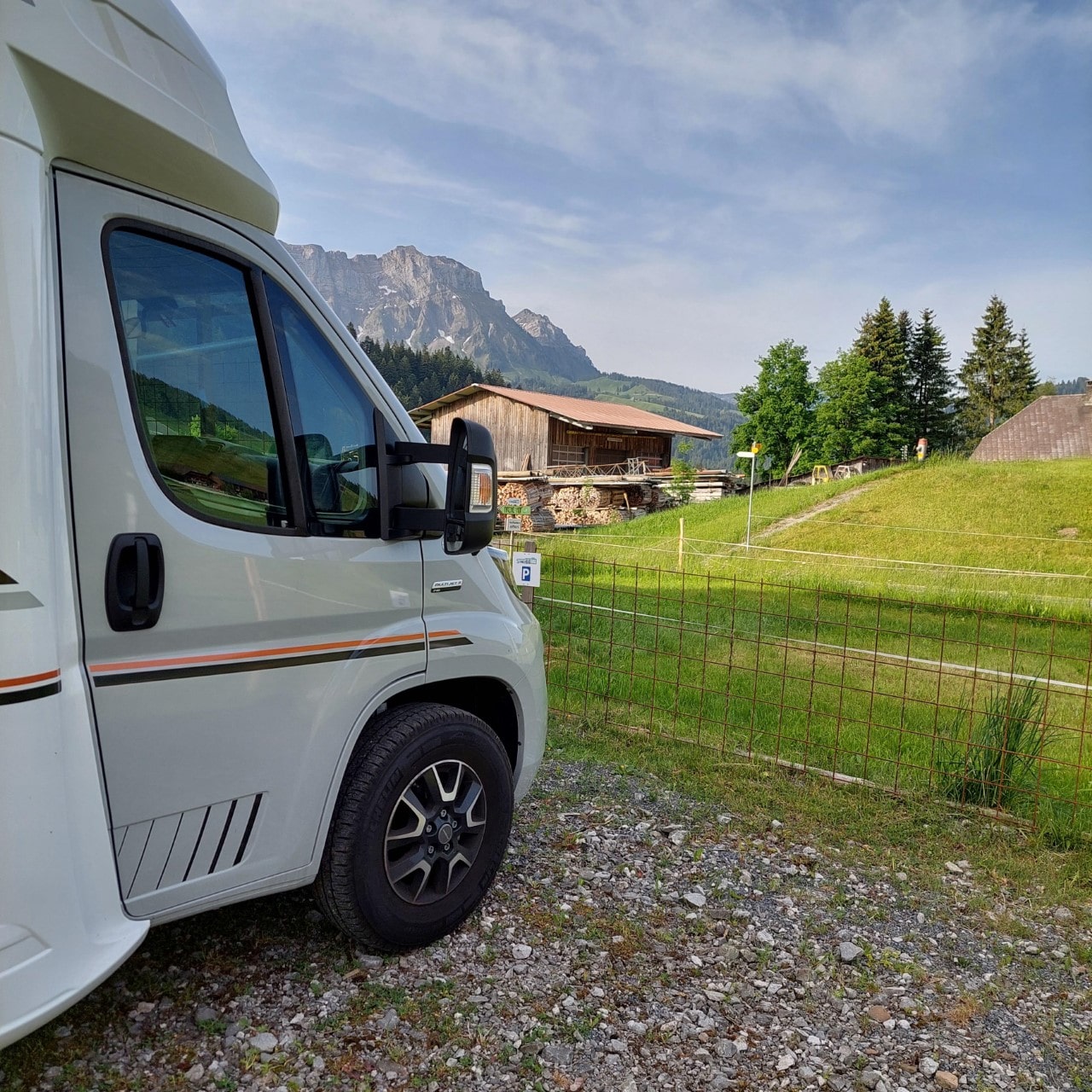 These are the rules of the game:

As a member you enjoy the pitch for free and we ask you to buy or consume your delicious products as an appreciation to the hosts.

Members' campers, vans and motor homes must be fully equipped.

Most SWISS hosts offer additional services such as electricity and water for a small fee. The additional infrastructure, you can see in the portal on the respective host page.

Free motorhome parking throughout Switzerland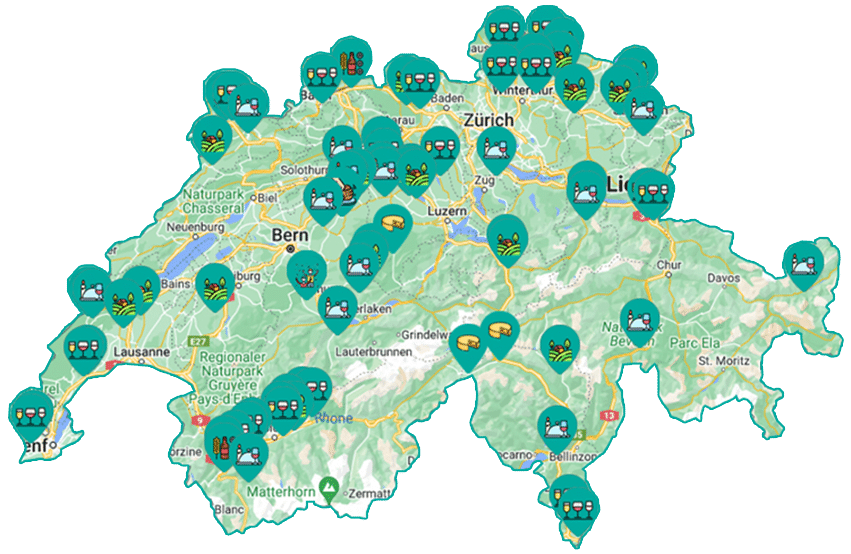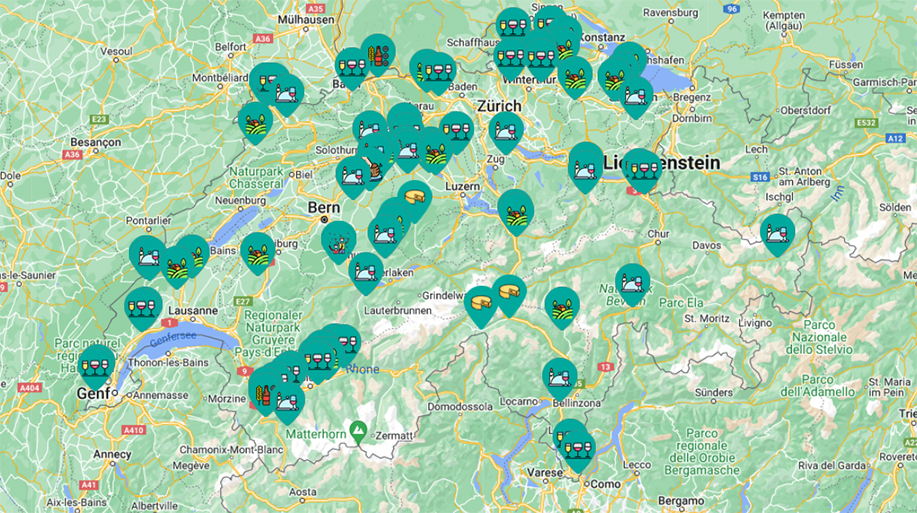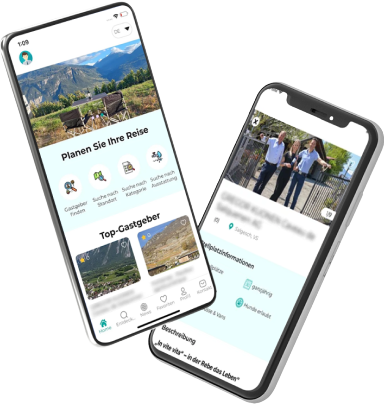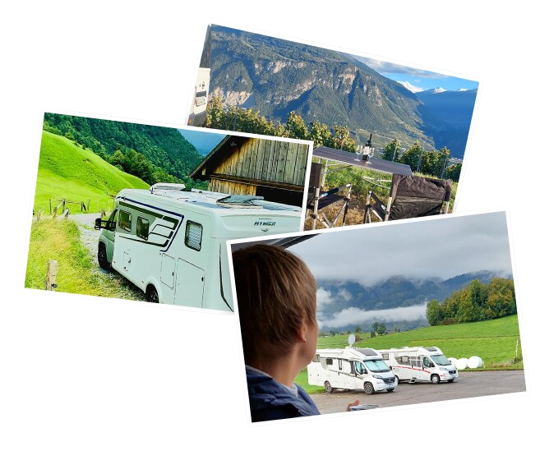 This is what our hosts offer: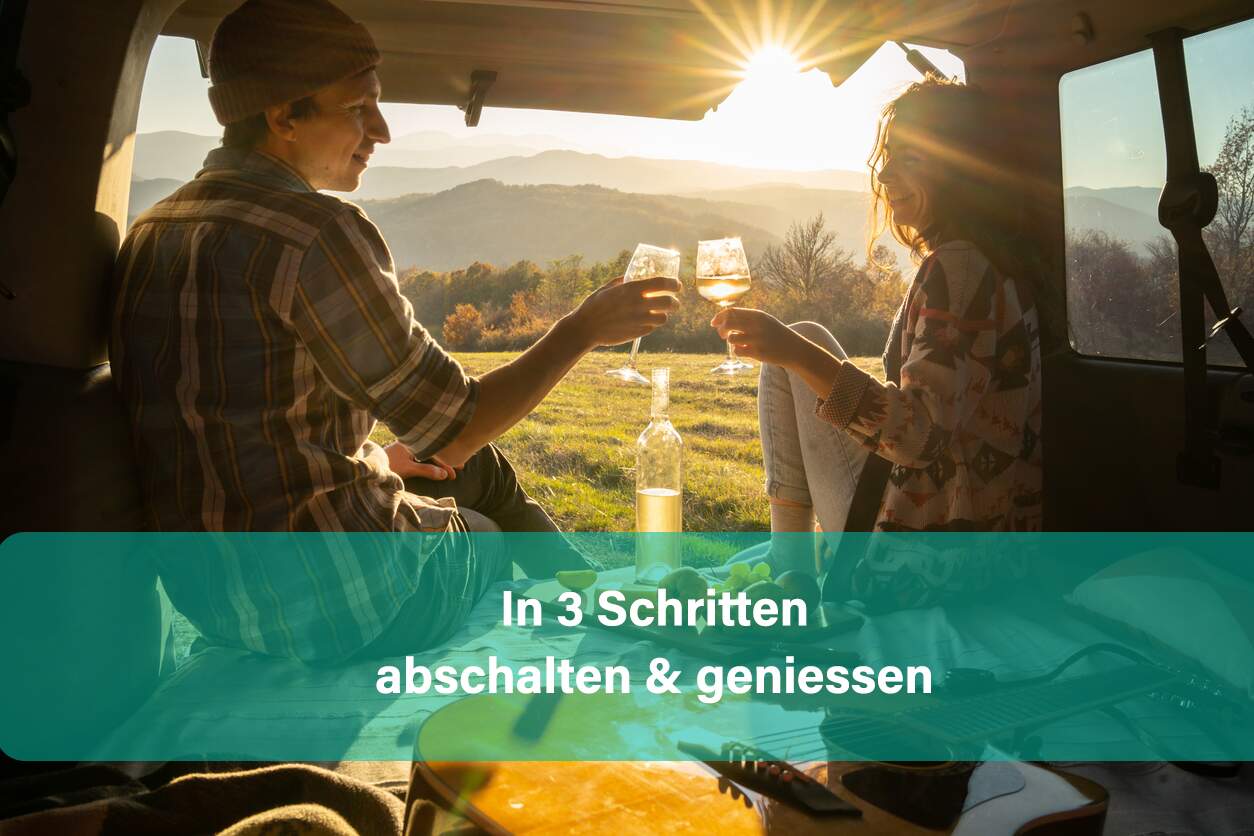 Wanted, found!
On our platform you first search for a suitable host or the region for your camper site Switzerland. In the login area you will find all information about the host and pitch incl. Reviews from other guests. Once you have found the host of your choice, you can easily contact them via the portal.

Get to know the host
Our hosts will be happy to learn about you as well. Before your stay, you can clarify all questions and arrange your arrival time through the portal. And you're ready to go…

Experience hospitality
Once you arrive at your host's place, it's time to discover and enjoy. Take advantage of this great opportunity to learn about your host's products and specialties and thank them for their hospitality with a purchase or consumption.
Do you have any questions?
What our SWISS Hosts members say


Super first contact via WhatsApp, nice reception, pitch with magnificent view, delicious sausage and cheese. We will be happy to come back.
Stefan & Katrin

A wonderful place to relax or even explore the area. The beer is the hammer, no matter which just try all times.
Iris

Easy booking via WhatsApp. Super friendly welcome from the family. Beautiful view from our parking lot. Yummy cheese 🙂 If more campers of the same size as ours (7.35 meters) come, I think it might be difficult with more than 2 vehicles. But surely 3 Marco Polos / California would fit. Very quiet, ideal for hiking. With kind regards
Chris & Lene

Today we are at another #swisshosts farm. A totally likeable family with 16 mother cows and a cute flower and vegetable shop. And again we felt really comfortable and learned things about the people and the agriculture that you would never know otherwise.
drhossi

Uncomplicated helpful hosts and an exemplary organic farm. We have never seen such a progressive chicken farm. The pitches are in the middle of the site, with a view of the nearby mountains. WC and shower were newly created. Thank you and happy to do it again.
Pia

Very quiet spacious place with a particularly beautiful view! Well signposted. We received a warm and hospitable welcome. Wine tasting is highly recommended. Beautiful starting point for alpine hiking tours! Thank you very much, we enjoyed it!
Christoph

Very nice and quiet pitch in the middle of an apple orchard. The hosts are very friendly and accommodating. Don't miss the fine wine: the cosy tasting, accompanied by tangy cheese from our own production, was a great experience! Thank you very much for your hospitality – we will be happy to come back!
Christof
Watch out! – You don't want to miss anything?
You will regularly receive important, interesting and entertaining information, tips and stories about camping with a motorhome or camping bus in Switzerland.